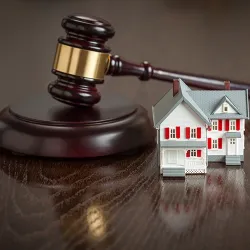 In the realm of real estate matters, local expertise is invaluable. At Hines & Maxwell, PLLC, our attorneys bring years of experience in handling real estate transactions and disputes throughout Cleburne and Johnson County, Texas. We guide our clients through the processes of acquisitions or sales, providing the regional and community insight you need, coupled with trustworthy counsel.
Whether you're buying or selling commercial or residential property, we represent clients in all facets of real estate, including:
Purchases and sales
Deeds
Drafting and reviewing buy-sell agreements
Adverse possession
Affidavit of heirship
Commercial and residential lease agreements
Easement and other property disputes
Formation of real estate holding companies
Litigation
We offer the comprehensive legal advice you need at any stage of the real estate purchase or sale process.
Attorneys with In-Depth Real Estate Knowledge
Real estate purchases and sales are significant transactions, potentially the most important ones you may undertake in your life. Having legal counsel that instills confidence and assurance in your decisions is crucial to the successful completion of a real estate transaction.
Our lawyers possess extensive knowledge of real estate transactions and have substantial experience in real estate litigation. This enables us to help our clients avoid potential long-term issues early on and prevent litigation in the future. By performing our roles effectively during the transaction phase, we reduce the chances of costly and time-consuming litigation.
We can assist with all the necessary steps in a commercial and residential purchase and sales transaction, including:
Drafting and reviewing purchase and sale agreements
Title insurance and all title issues
Real estate closings
Purchase contracts
Sales contracts
Deed transfers
Trust Hines & Maxwell, PLLC to be your reliable partner in navigating the complexities of real estate transactions.