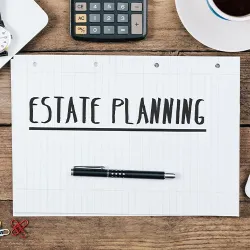 The seasoned attorneys at Hines & Maxwell, PLLC understand that when it comes to crucial decisions about your future, you require a legal team with whom you can communicate honestly and openly, addressing all your queries and concerns.
We believe you deserve the assurance that your decisions are in the best interest of you and your family, both now and in the future. We provide our clients with the peace of mind that stems from knowing they are making the most beneficial decisions for their family, and fulfilling their wishes in the most effective way.
Reliable Guidance for Future Planning
At Hines & Maxwell, PLLC, we are equipped to assist you with a wide range of Texas estate planning resources, including but not limited to:
Last will and testament
Trusts
Guardianship
Business succession planning
Restrictive stock agreements
Powers of attorney
Physician's directives (living wills) and DNRs
Transfer on Death documents
We take the time to understand you and your unique circumstances, ensuring we have a comprehensive understanding of the plans we need to formulate together. Regardless of whether your needs are as straightforward as a simple will, or as complex as a large estate, we are ready to guide you through your options, enabling you to make informed decisions.
With attorneys who are not just professionals but also your neighbors, you can trust that we will be here to assist you with any challenges that may arise.
When You're Prepared to Begin Planning, We're Here
At Hines & Maxwell, PLLC, we will guide you through all your options and help you identify the most suitable solutions for your needs. Whether a basic will suffices, or you and your heirs would benefit from a more intricate trust, we will help you comprehend the most straightforward and effective way to safeguard your legacy.
We offer an estate planning package for a flat fee, and our lawyers can also craft a tailored plan specific to your individual needs. Trust us to be your reliable partner in securing your future and preserving your legacy.