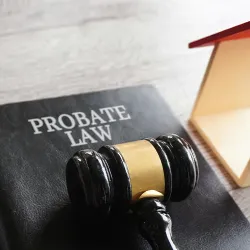 At Hines & Maxwell, PLLC, our empathetic attorneys recognize that the passing of a loved one is an inevitably challenging period for all those affected. Amidst the process of grieving and making arrangements, dealing with unexpected estate matters can add to the stress. We're here to alleviate this burden, providing guidance and answering all your questions at every step.
Texas is known for its accommodating approach to probate matters, offering numerous options when it comes to a decedent's estate. At Hines & Maxwell, PLLC, we can assist you with:
Probating the will
Probate of wills as muniment of title
Small estate affidavits
Affidavit of heirship
Transfer on death deeds
Dependent and independent administration
Termination of heirship
Will contests and trust litigation
From Simple to Complex
Every situation is unique. Whether you've discovered that the title to your loved one's estate has been incorrect for years, or you simply need assistance understanding your role as the executor of the will, we're here to help. Our attorneys will devote their time to understanding each unique detail of the estate, enabling us to determine the most effective and cost-efficient way to meet your needs.
Real Estate and Probate: Our Dual Expertise Our Cleburne law firm selectively focuses on specific practice areas, and our inclusion of both probate and real estate matters is deliberate. These two areas are closely intertwined. Often, it's after a loved one's passing that families encounter issues with the title to the home or land.
Our attorneys understand that when clients face complex probate matters, they frequently involve real estate issues. By handling both real estate and probate matters, our clients benefit from our comprehensive experience and knowledge.
Our Cleburne, Texas Attorneys Are Here To Assist
At Hines & Maxwell, PLLC, we believe that in most cases, it's in our clients' best interest to avoid litigation, as it can be costly, time-consuming, and add to the stress during an already difficult period. However, while this is our preferred approach, we stand ready to represent our clients in court when necessary.
Whether you need to probate a will or clear a title to land, our attorneys are here to help. It's our honor to support you during this challenging time.